The Team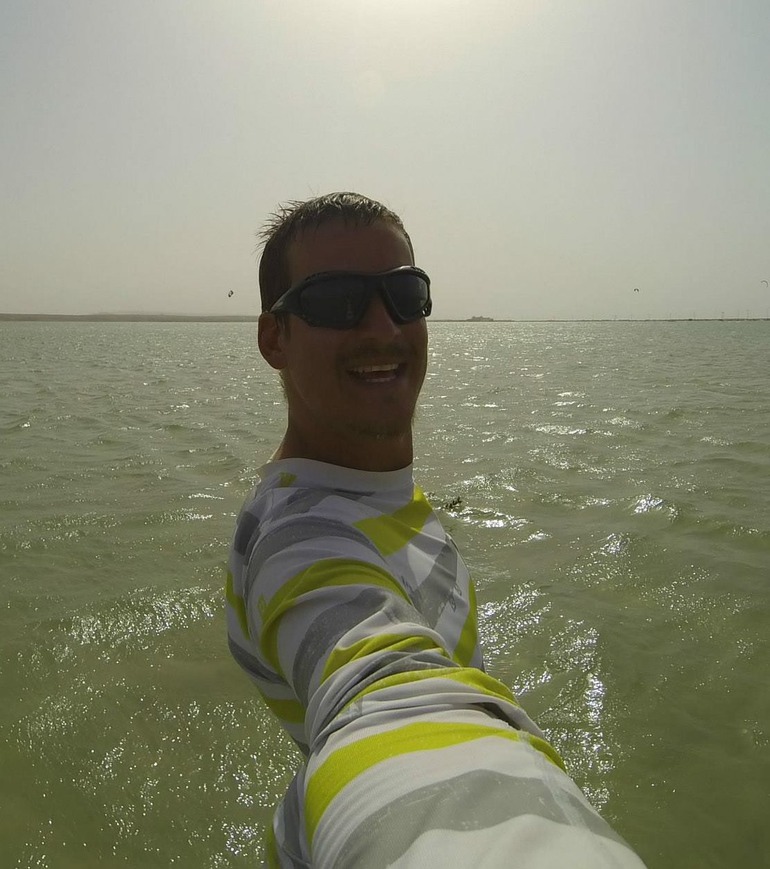 Ivan, LULL co-owner and our Chief Instructor, has been a sport lover his whole life. He started with skiing at 3 years old, followed by tennis at 6, snowboarding at 11, motocross at 14 and golf at 15 years old. He quickly became a master of these, but his adventures spirit and outgoing personality needed constant drive that pushed him to explore what's out there over the boarders of his small country Croatia. He simply loved extreme sports and search for novelties. This is how he discovered kitesurfing, still in its beginnings in 2001, when he went to train kitesurfing in Carnon-plage, Montpellier, France and from then on watersport enthusiasm stayed. 
He got his snowboard instructor license in 2002 and continued the world adventure. In 2007 he was a snowboard instructor in Australian Perisher Blue (he was employee of the month as well ☺). The same year he joined Slovenian Olympic team as the snowboard technician, and from then on, the wither season is taken by snowboard, while summers he enjoys kitesurfing and sailing. In 2012 he ran the ski service Racers Edge in Wanaka, New Zealand. Next year he met his wife Maja in Mauritius. They became inseparable quickly, so he opted to support her career and move with her to the UAE. In Dubai he continued with kitesurfing and got his IKO trainer certificate in 2014. He also explored riding motocross in the deserts of Dubai and won DMX Championships (Clubman class) in the season 2015/2016. His family got bigger in 2017 when his son Mark was born and decision was made to move back to the homeland, which came to the effect in 2019. In constant search for novelties Ivan came across eFoil and in 2021 signed partnership to become first and only Flite Authorized Partner in Istria, Croatia, yay! He completed his eFoil Trainer certificate and launched LULL Company with his wife, eager to share the fun and freedom of eFoil surfing in beautiful Istria.
Some cool facts about Ivan
as a kid had a chance to meet with Goran Ivanišević, who came to play at Ivan's family tennis courts in Ičići
to the surprise of the doctors ☺ he is super active in sports although he had a life changing event at 17 y.o. after which he needed to learn to walk again
best result with Slovenian Olympic team was with Rok Marguč, when World Championship PSL in Quebec, Canada was won in 2013 
in 2018 Ivan was a part of the South Korean Olympic team that won PGS Silver Olympic medal with Sangho Lee in PyeongChang
he participated in 4 Winter Olympic games and one Junior Olympics
2022 season ended great with a FIS crystal globe for Martin Nörl at Snowboard Cross World Cup with German Snowboard Olympic team 
he visited 60 countries and lived in 3, and yes, has friends in all of these 
his favorite drink is craft beer so if you want to unleash his friendly personality to the fullest come and join him with one
---
Maja, co-owner of LULL eFoil surfing, comes from more humbled beginnings then her husband (and not only sport ones ☺). At young age she was very athletic and fell in love with dance. She enjoyed training sprint in Mladost Athletic club in Zagreb for a while. As her mind was curios for learning and exploring science, so she took the path of studies and later business. To fulfill her budget, she started working already in high school, part time on a pupil contract of course, and through years learned a lot about business and people. This helped her to propel to higher positions in the multinational company she joined at her student years. She was happy to have the means to travel and explore the world and in one of her travels she met Ivan. Interestingly enough, they were both Croats exploring Mauritius when Ivan saved her from an exploding firework and the love story began. Maja's career took another turn and led her to UAE where she managed multiple markets with multimillion dollar budget and, of course, Ivan followed her.
Knowing her husband's interests, Maja starter exploring the business of sports more and more with special attention to innovations in the water sports (as she is warm weather lover). She decided to step out of her marketing management team role with the birth of her son to focus on his health and wellbeing.  This led to coming back to the homeland where Maja's work on business of sports came in handy, so she actively worked with Ivan to enable their family's entrepreneurial spirit and bring novelties to Istria.
She is super excited about eFoil, launching LULL and bringing eFoil surfing to this part of the world!
Facts about Maja
Ivan is the cool one in the family ☺ so here are some interesting facts about Maja.
she visited over 40 countries, lived in 3 and holds tourist guide license
she is LULL investor
despite her husband's ski/snowboard excellence Maja doesn't really ski or snowboard ☺ but she is on a path of mastering eFoil, yay!
she was awarded five times for her business achievements, three of which for business excellence